Open the green future | Yuanheng obtained two-types of industrial enterprise certification
15-07-2019
At the beginning of the year, the Hunan Provincial Department of Industry and Information Technology publicized the results of the certification of two types of industrial enterprises in Hunan Province in 2018. Hunan Yuanheng Technology Co., Ltd. passed the certification of two types of industrial enterprises in Hunan Province.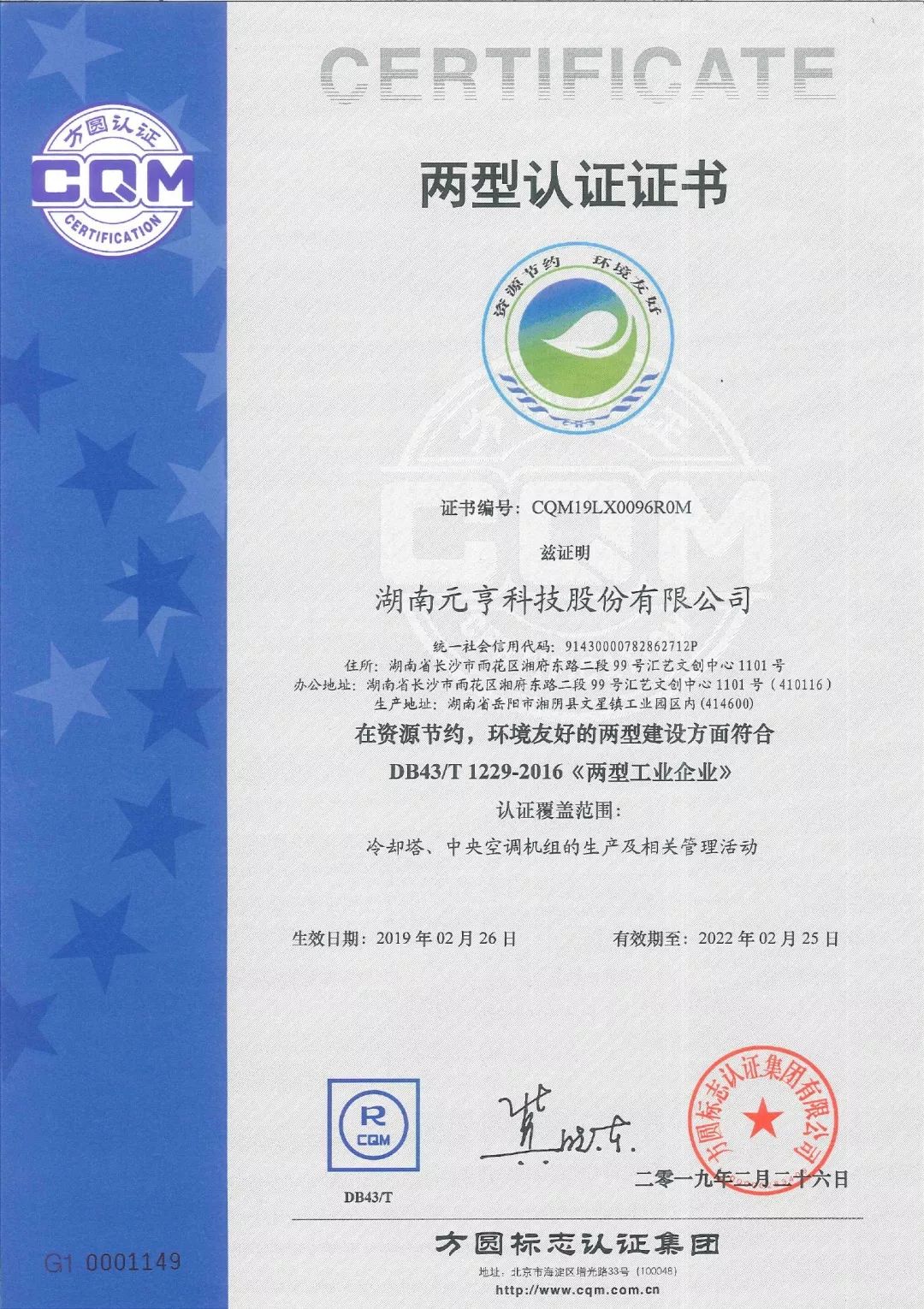 The 9th in the list is Hunan Yuanheng Technology Co., Ltd.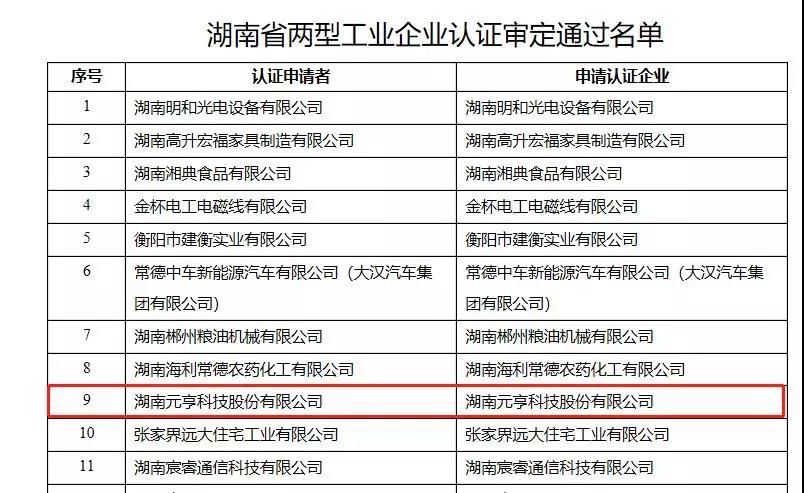 Hunan Yuanheng Technology Co., Ltd. is a high-tech enterprise manufacturing air conditioning cooling equipment.It is also a provider of domestic cooling technolody solutions,products and services.
The cooling tower of Yuanheng is listed in the national government procurement of energy-saving products list. Yuanheng cooling tower is high efficient, energy saving, water saving, land saving, low noise, reliable and intelligent.
Highlights of two-types enterprise establishment
Actively establish quality management,environmental management,occupational health and safety management system and certification system.The products will enter the list of two-type products in Hunan province and the promotion catalogue of energy-saving and low-carbon technology products in Hunan Province;

Using LCC life cycle cost analysis method, priority is given to reducing product operating costs and maintenance costs, and quit the products with high energy consumption, low reliability, and low life;

Management refinement, measurement management. Energy-saving lamps are used in public areas, air-conditioning water-water heat pump system with independent intellectual property rights is used to provide air-conditioning and domestic hot water. Promote the use of measurement and control facilities in terms of domestic energy by using of for table measurement,i.e. water meters, lighting meters, and hot water meter and air conditioner meter, and the unit price will be increased if the usage over the fixed amount,to reduce the energy consumption continuously.

Starting from the comprehensive utilization of resources and the recycling of "three wastes" resources, we will establish a production system of material recycling, energy recycling and waste recycling- resource utilization, and integrate the two types of culture into each production link and integrate into each product.