【CTI】How to confirm if the cooling tower is CTI certified
09-07-2019
CTI STD-201 sets forth a program whereby the Cooling Technology Institute will certify that all models of a line of Evaporative Heat Rejection Equipment offered for sale by a specific Manufacturer will perform thermally in accordance with the Manufacturer's published ratings.
By purchasing a CTI Certified model, the owner/operator has assurance that the tower will perform as specified. Either that model, or one within its model line, will have been thoroughly tested by a CTI-licensed testing agency and found to perform as claimed by the manufacturer.
-------------Extracted from www.coolingtechnology.org
To check whether the cooling tower you buy have got CTI certificate, all you need to do is follow the steps below:
Step 1.Enter the website: www.coolingtechnology.org (or www.cti.org) ,choose CTI Certification-- CTI Certified Towers as below: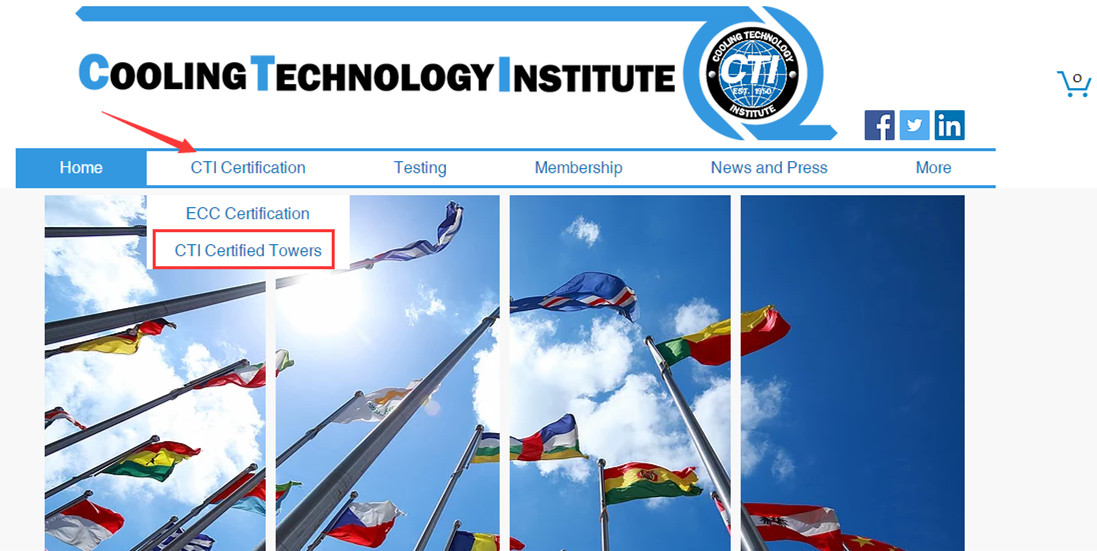 Step 2.Then you will go to the below page, go down to find the company name of your cooling tower, for example: Hunan Yuanheng Technology Co., Ltd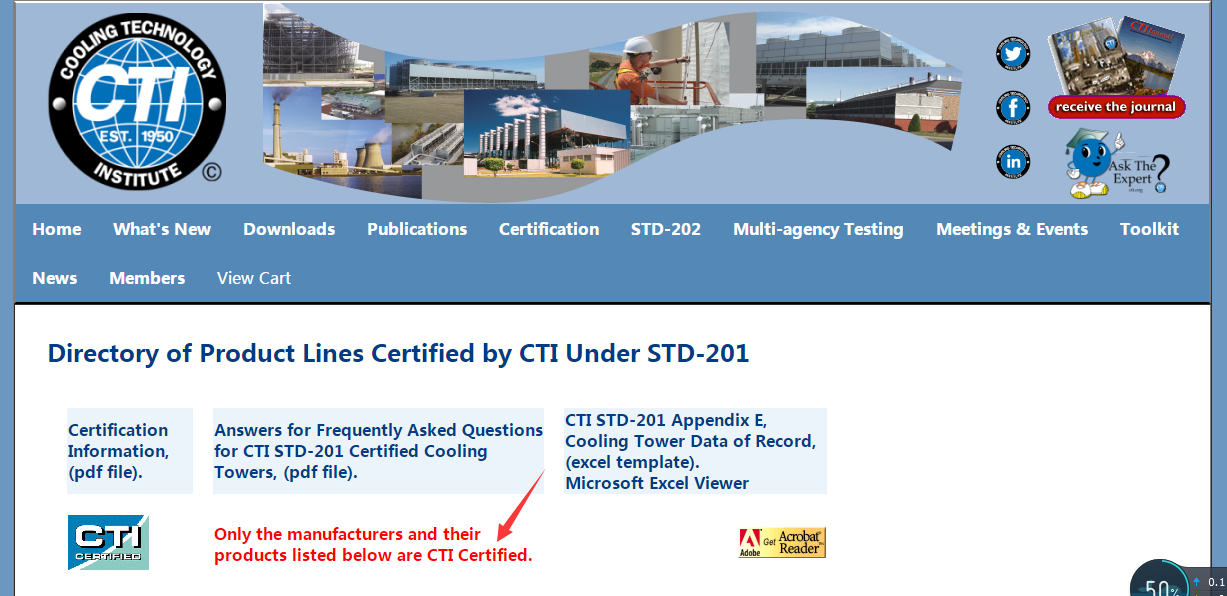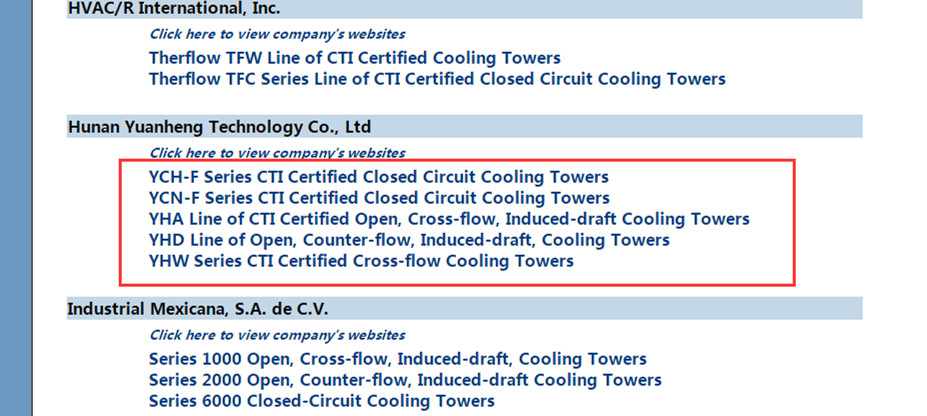 Step 3. Check the cooling tower series been certified with basic description, click the series you would like to see, then you will get a PDF page which could be downloaded showing all the Models as well as related Footnotes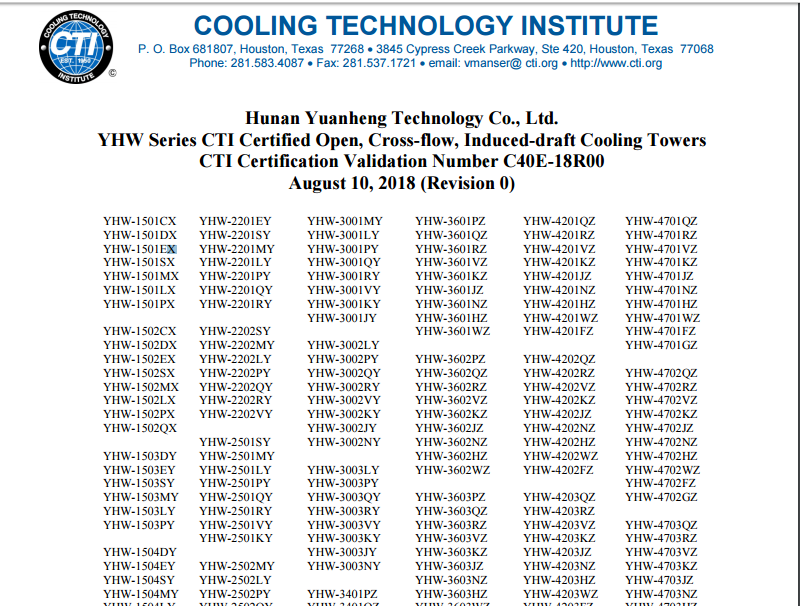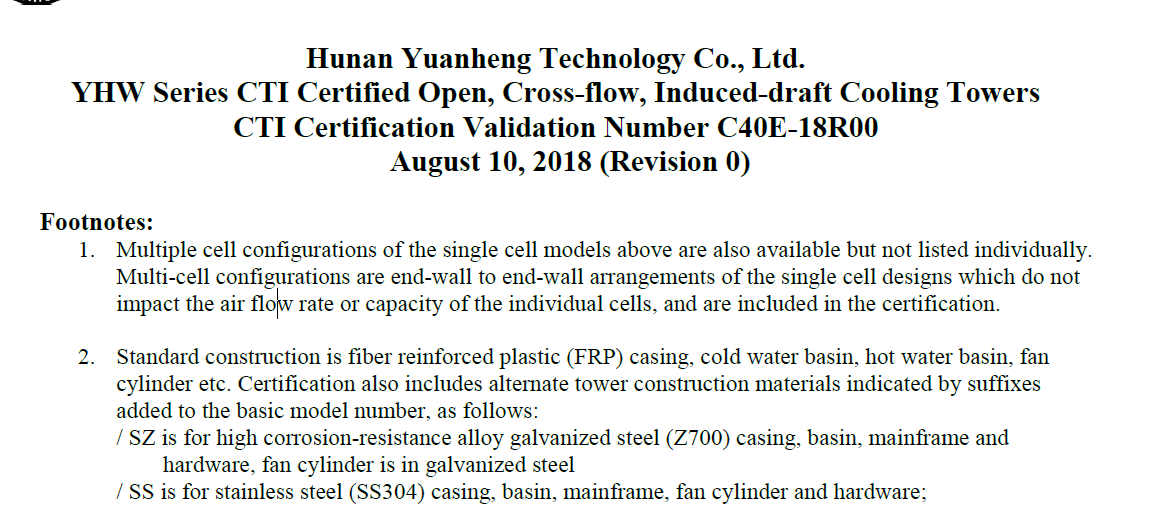 Step 4. To view more information, enter Click here to view company's websites to check Information with detailed technical date and Selection table.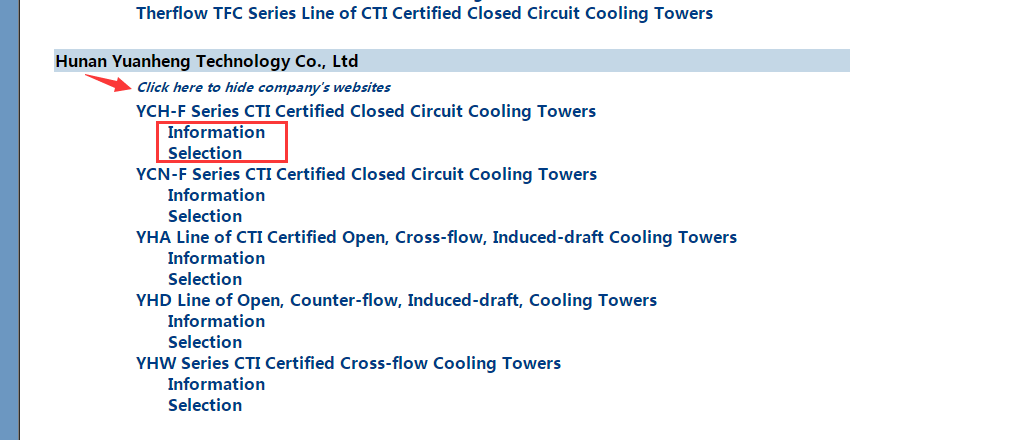 Through the above steps, if all information is consistent,such as: cooling tower model, water flow, fan diameter, motor power,dimensions etc, then you can sure your cooling tower has achieved CTI certification.
---