HOW TO CHOOSE A COOLING TOWER:CROSS FLOW OR COUNTER FLOW? (1)
19-07-2019
Cross flow and counter flow cooling tower are two main types of cooling towers, what's the difference of them? Which one is better?
Let's have a comparision. This article will show the main features of counter flow cooling tower.
1.The structure of counter flow cooling tower
Water flowing downwards, air venting upwards(exhaust ventilation);

Water distribution is conducted by pressure tube nozzles;
The cooling water takes away the heat by evaporation while in contact with the counter flow air.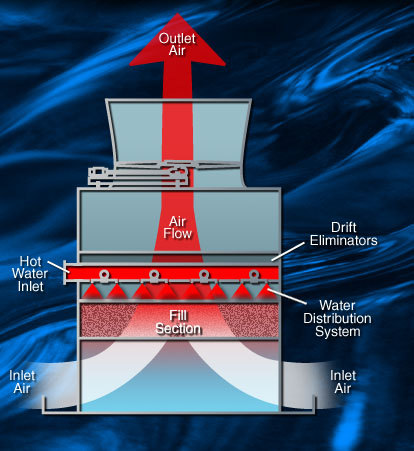 2.The advangtage and disadvantage of counter flow cooling tower
1).Advantages

Excellent performance: sufficient heat exchange;
Long development history: invented in 1820;
Filler can be piled up: higher water flow acceptable for one unit.
Higher temperature resistance: different types of fillers can be selected, medium and high temperature cooling towers are more suitable.
Adapt for poor water quality environment : the fill is piled up and the water quality is poor.
Small land occupation: counter flow cooling tower is designed higher in height,smaller in the length and width, so the land occupation is relatively small.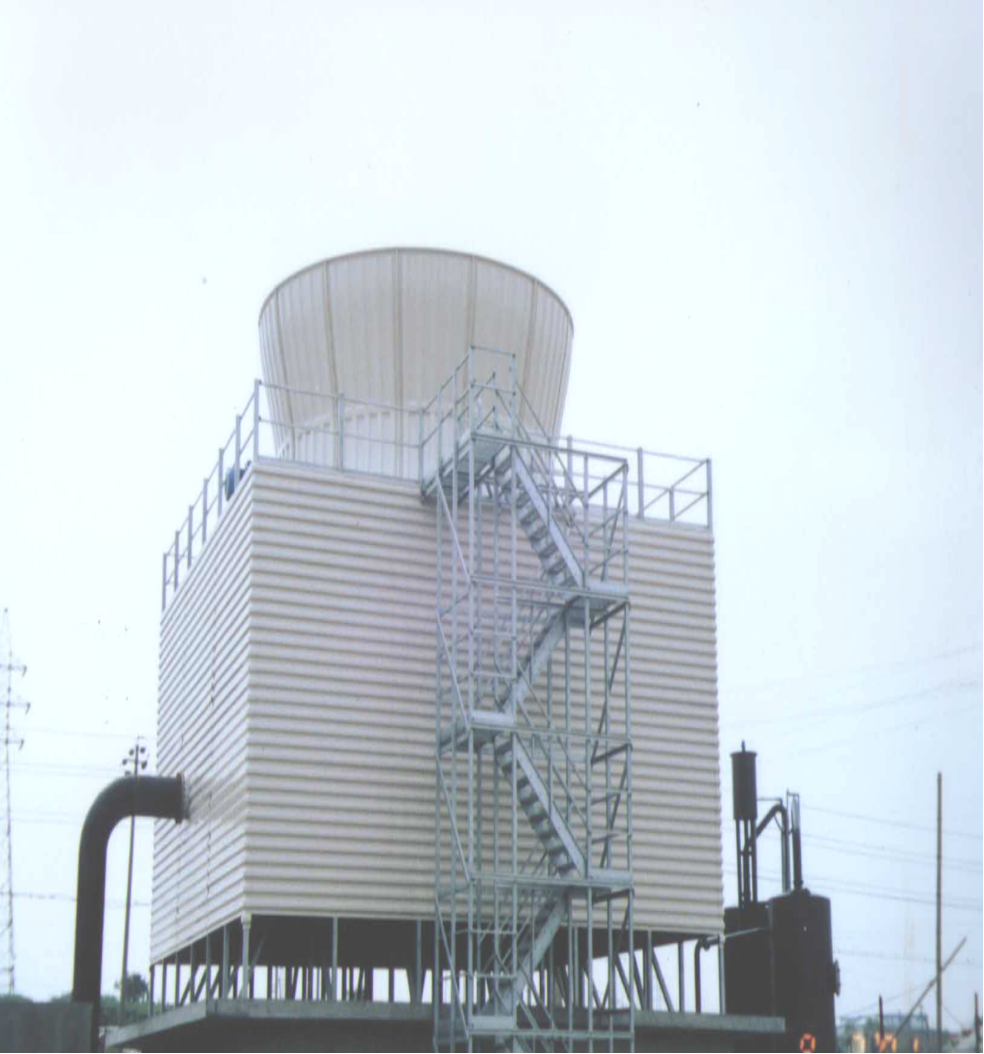 2).Disadvantages
Multiple cooling tower units assemble impact whole performance: There are 4 air inlet sides on a single unit, and the air intake is uniform. When multiple cooling tower units are assembled, the number of air inlet sides and uniformity are affected, and the overall performance is deteriorated.
The power is high: the wind speed designed is high, with large wind resistance and high fan speed, so caused the high power and noise.
More drifting water: high wind speed and drop height will cause more drifting and splashing water. Special water collectors and splash guards must be provided.
Low maintainability: parts are fully wrapped, access to equipment, parts maintenance and replacement is not convenient.
Short service life: Because of poor maintainability, high-performance use period is short.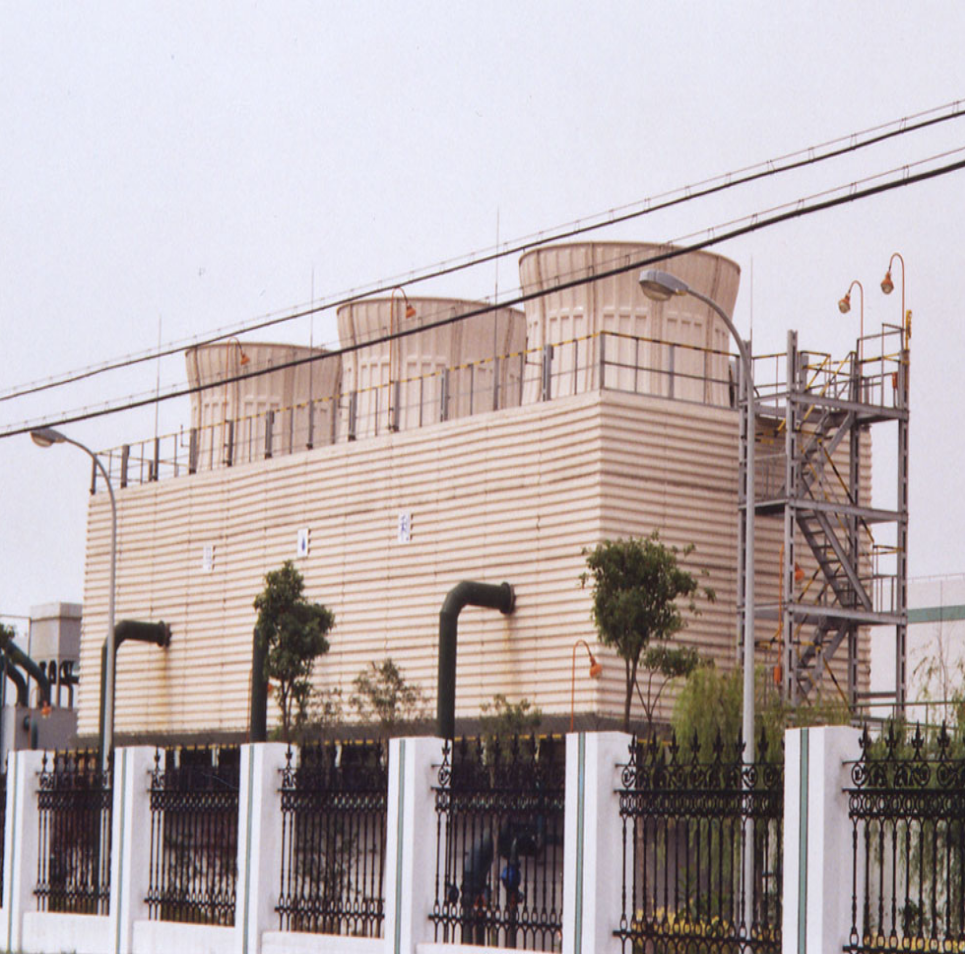 3.Main application areas:
Medium and high temperature field: more filler type to choose,such as PP, wood and other material;could be applied to circulating water temperature ≥ 55 ℃ .
Poor water quality area: Fillers are of type such as grid and drip, which can be applied when water quality is poor;
Low environmental requirements : counter flow cooling tower have higher noise, drifting, splashing, could be applied to occasions where the environmental requirements are not high.
Small space for cooling tower : the land occupation of the counterflow tower is relatively small, and it can be applied when the spaceis tight;